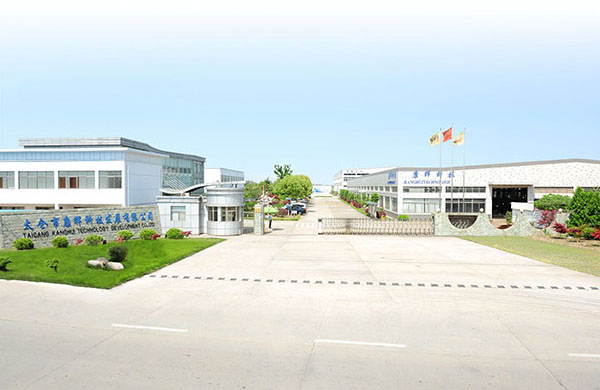 Kang Hui science and technology, located in the south of Yangtze River, adjacent to Shanghai, relying on the Yangtze River port, close to the Yangtze River Highway, the location is superior, convenient transportation, is a professional production and sales of one or two types of medical equipment series products.
  Company was founded in April 1998, the registered capital of 12000000 yuan, the company is a private high-tech enterprises, plant covers an area of more than 36000 square meters.
GB/T19001 - 2000 ISO9001:2000 IDT, 2003idt ISO13485:2003 YY/T0287, FDA and CE in the United States are the first in the industry to take the lead in the industry.
After many years of hard work and continuous scientific and technological development, the company has formed a series of Obstetrics and Gynecology, and other medical equipment, supplemented by the production and operation system. The main products of the LDR multifunctional production (fcmf family of the delivery room equipment) beds, multifunctional obstetric table, gynecological surgery Taiwan, electric hydraulic operation and Taiwan, blood collection chair series. Product technology content is high, the design is exquisite. In the domestic and foreign similar products in a leading position, has been gradually applied to the State Patent Office and obtain more than 150 patents, including 60 invention patents.
  Companies focus on the development and construction of domestic and international markets, flexible market operation mechanism, quality of service, the company\\'s marketing and service network continues to grow and improve, the company operates a comprehensive operation track, in the industry has a high visibility.
  Facing the challenges and opportunities in twenty-first Century, we will continue to explore and innovate, and to develop and optimize the medical device series products, and to enhance the competitiveness of enterprises, and to meet the needs of the market and consumers.